World Manufacturing Forum Company Visits
27/11 - 28/11
|
SDF, Treviglio (Bergamo), Italy
Company visits are scheduled for the morning of November 27th. All company visits will be conducted in English
Delegates will only be able to attend one company visit as they will take place simultaneously. Please confirm your attendance for the November 27th program to attend your chosen company visit.
Please note that there will be no shuttle service in operation to or from the venue, and we kindly ask participants to arrange their own method of transport.
Participation is also subject to confirmation by the company to protect intellectual property rights.
Option 1
10:30 AM – 12:30 PM CET
SDF | Via Francesco Cassani, 15, Treviglio (Bergamo) – Map
Programme
10:30 AM – Registration and welcome coffee
10:45 AM – Factory tour
11:45 AM – Museum visit
12:30 PM – Conclusion
SDF is an Italian multinational company based in Treviglio (Bergamo, Italy), among the world leaders in the production of tractors, agricultural harvesting machines and diesel engines. SDF distributes its products under the brands SAME, DEUTZ-FAHR, Lamborghini Tractors, Hürlimann, Grégoire and VitiBot. The tractor line-up covers a power range from 25 to 336 hp, while the harvesting machine range goes up to 395 hp. In nearly a century of history, SDF has contributed significantly to the mechanization of the agricultural sector, leading a successful international expansion path and being a driver of the digital transformation of agriculture. Today SDF produces "smart tractors" designed for increasing operational efficiency and productivity with a focus on Agriculture 4.0. SDF can rely on 9 production sites, 12 sales subsidiaries, 2 joint venture, 155 importers and over 3,100 dealers and it employs more than 4,400 people worldwide. In 2022, the Company recorded revenues of 1,803 million euros and an EBITDA of 11.1%.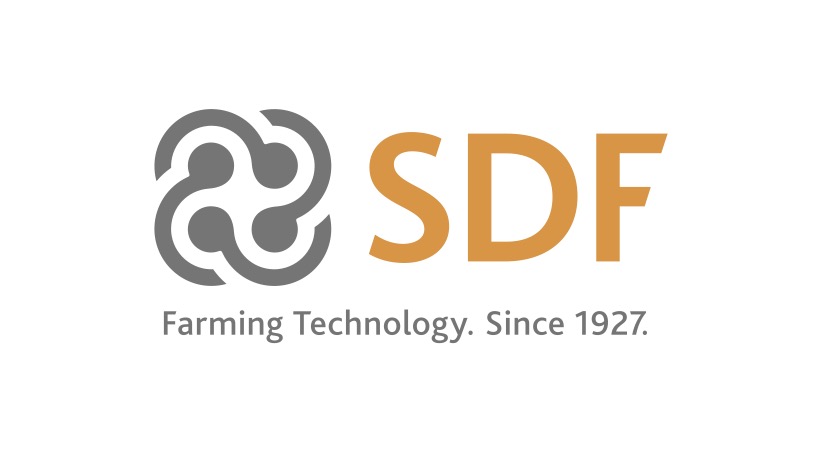 10:30 AM – 12:30 PM CET
Brembo | Viale Europa, 2 Stezzano (Bergamo) – Map
Programme
10:30 AM – Registration and welcome coffee
10:45 AM – Welcome and Company Presentation
11:00 AM – Testing Lab Tour
12:30 PM – Conclusion
Brembo leads the world in the design and production of high-performance braking systems and components for top-flight manufacturers of cars, motorbikes and commercial vehicles.
Founded in 1961 in Italy, Brembo has a long-standing reputation for providing innovative solutions for OEMs and aftermarket. Brembo also competes in the most challenging motorsport championships in the world and has won over 600 titles. Guided by its strategic vision – "Turning Energy into Inspiration" – Brembo's ambition is to help shape the future of mobility through cutting-edge, digital and sustainable solutions. With about 15,000 people across 15 countries, 31 production and business sites, 9 R&D centers and with a turnover of € 3,629 million in 2022, Brembo is the trusted solution provider for everyone who demands the best driving experience.


10:30 AM – 12:30 PM CET
ABB | Via Friuli, 4, Dalmine (Bergamo) – Map
Programme
10:30 AM – Registration and welcome coffee
10:45 AM – Welcome, Safety and Company Presentation
11:00 AM – Lighthouse Plant Tour and Smart Lab Tour
12:30 PM – Conclusion
ABB is a technology leader in electrification and automation, enabling a more sustainable and resource-efficient future.
The company's solutions connect engineering know-how and software to optimize how things are manufactured, moved, powered and operated.
The factory in Dalmine, together with those in Frosinone and Santa Palomba (RO), are Lighthouse Plants selected by the Italian government in 2020 as models for digital transformation and Industry 4.0 strategies.


10:30 AM – 12:15 PM CET
Gewiss | Via Volta, 1, Cenate Sotto (Bergamo) – Map
Programme
10.30 AM reception @ GEC
11.00 AM production tour
11.40 AM Visit at GEC
12.15 PM Conclusion
INTEGRITY, EXCELLENCE, SUSTAINABILITY: GEWISS is a key player on the market manufacturing solutions for home & building automation, energy protection and distribution systems, smart lighting and e-mobility. Established more than fifty years ago, guided by the values ​​of integrity, excellence and sustainability, GEWISS has made development and the research for quality the principles that have guided every action and every choice.
In November 2022, GEWISS and PERFORMANCE IN LIGHTING announced the agreement for the official entry into the GEWISS Group of the historic leading company in the international lighting sector.
With over 2,200 employees, the Group today presents itself as an international reality, with industrial sites, commercial branches, agencies and distributors in more than 100 countries around the world.