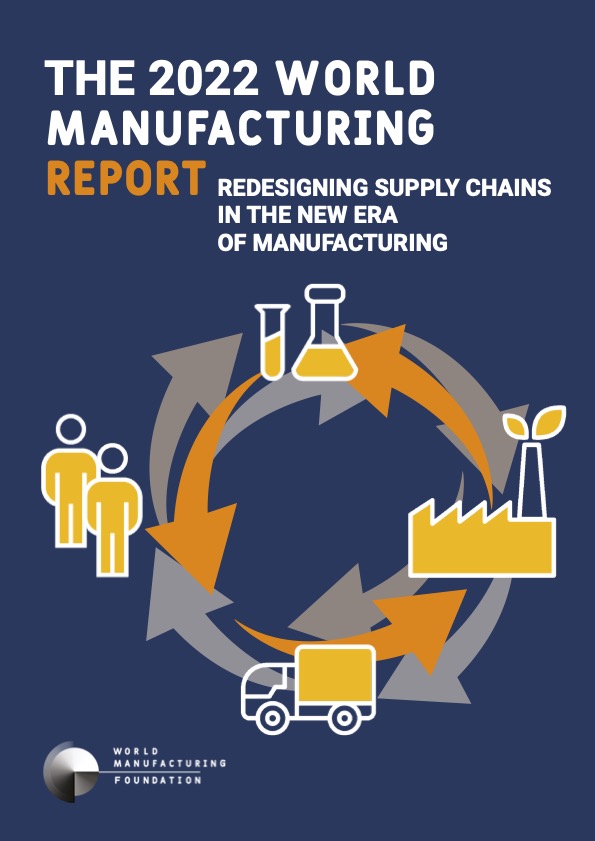 #WMReport 2022 - Redesigning Supply Chains in the New Era of Manufacturing
With the mission to spread industrial culture worldwide, the World Manufacturing Foundation (WMF) organises several activities, among which the World Manufacturing Forum, where this Report is presented and discussed by the speakers from industry, policymakers, and academia. The WMF can be considered a dynamic platform where representatives of countries, organisations, and institutions can hold discussions, share their visions, initiatives and current actions addressing the evolving paradigms of manufacturing.
This year's edition will focus on Redesigning of Supply Chains in the New Era of Manufacturing, a highly relevant topic for the complex geopolitical situation that the global economy is experiencing. The Report first analyses the economic, social and political global megatrends from a high-level perspective; attention then focuses on the key implications of these megatrends on manufacturing companies and on their supply chains. Finally, the Report proposes the Ten Key Recommendations, developed with a global group of experts and addressing the manufacturing community and society at large, to suggest the undertaking of urgent actions to enhance the resilience of manufacturing companies and supply chains worldwide.
The World Manufacturing Foundation, through the World Manufacturing Report, commits to producing high-quality and non-partisan content on relevant themes and issues in manufacturing.