Governance
We act as a dynamic platform, bringing together stakeholders confronted with the evolving paradigms of manufacturing.
Our impact
We aim at supporting societal prosperity and promoting global resilience.
Dialogues between Lombardy and Consular Corps: how to involve companies to become smart&green
The event, dedicated to the foreign diplomatic representatives in Milan and Lombardy, is the occasion to present the results of the collaboration among Lombardy Region, Confindustria Lombardia and the Consular Corps implemented this year.
The collaboration was aimed to reinforce relationships between our Region and other Countries in order to share contents, policies and strategies to make Lombardy a more sustainable and smart land, as well as, to promote the internationalization of our territorial productive system in markets with high investment potentiality.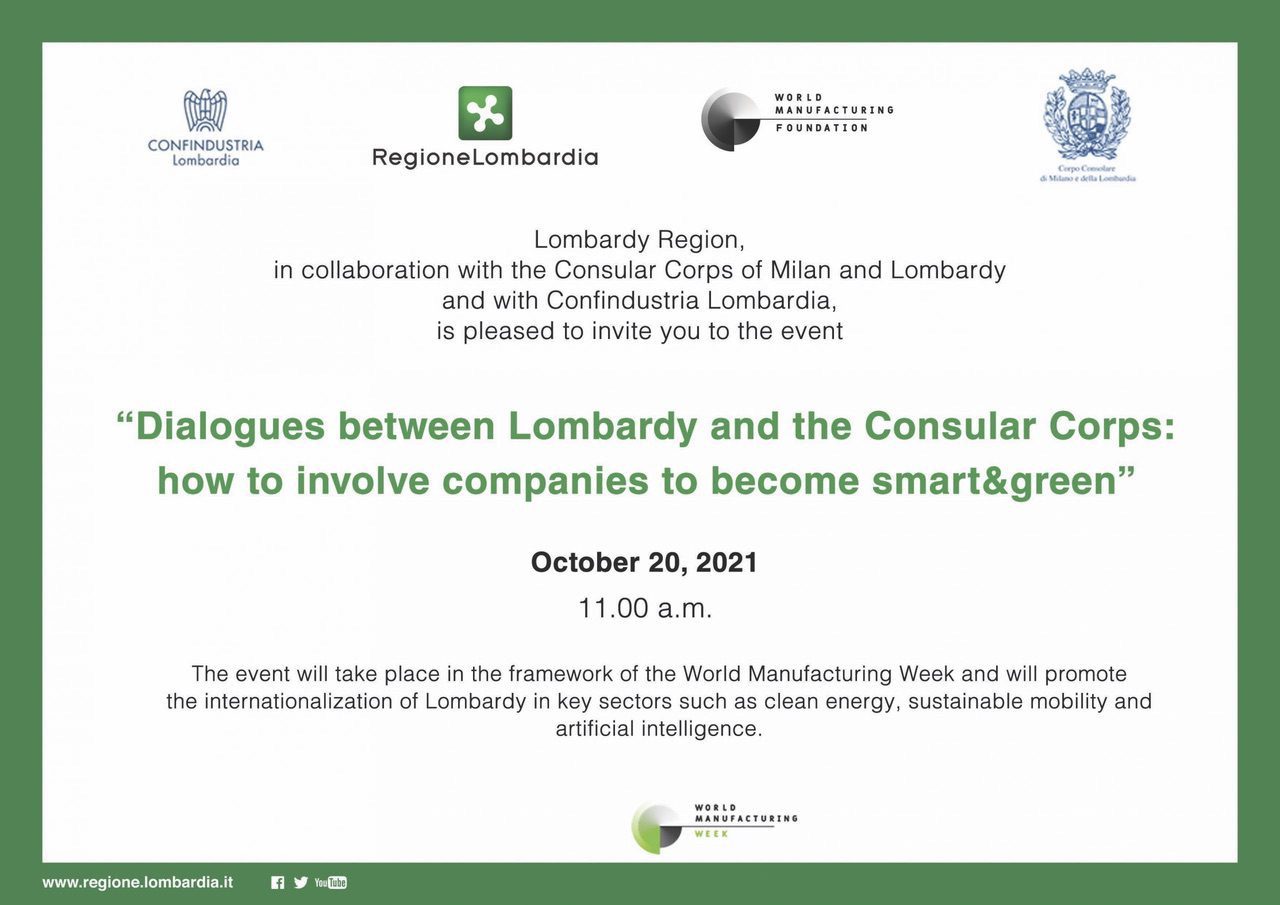 Confindustria Lombardia, Lombardy Region, Consular Corps in Milan and Lombardy, World Manufacturing Foundation
20 October 2021
11 AM – 12:30 PM CEST
Working language: English
Programme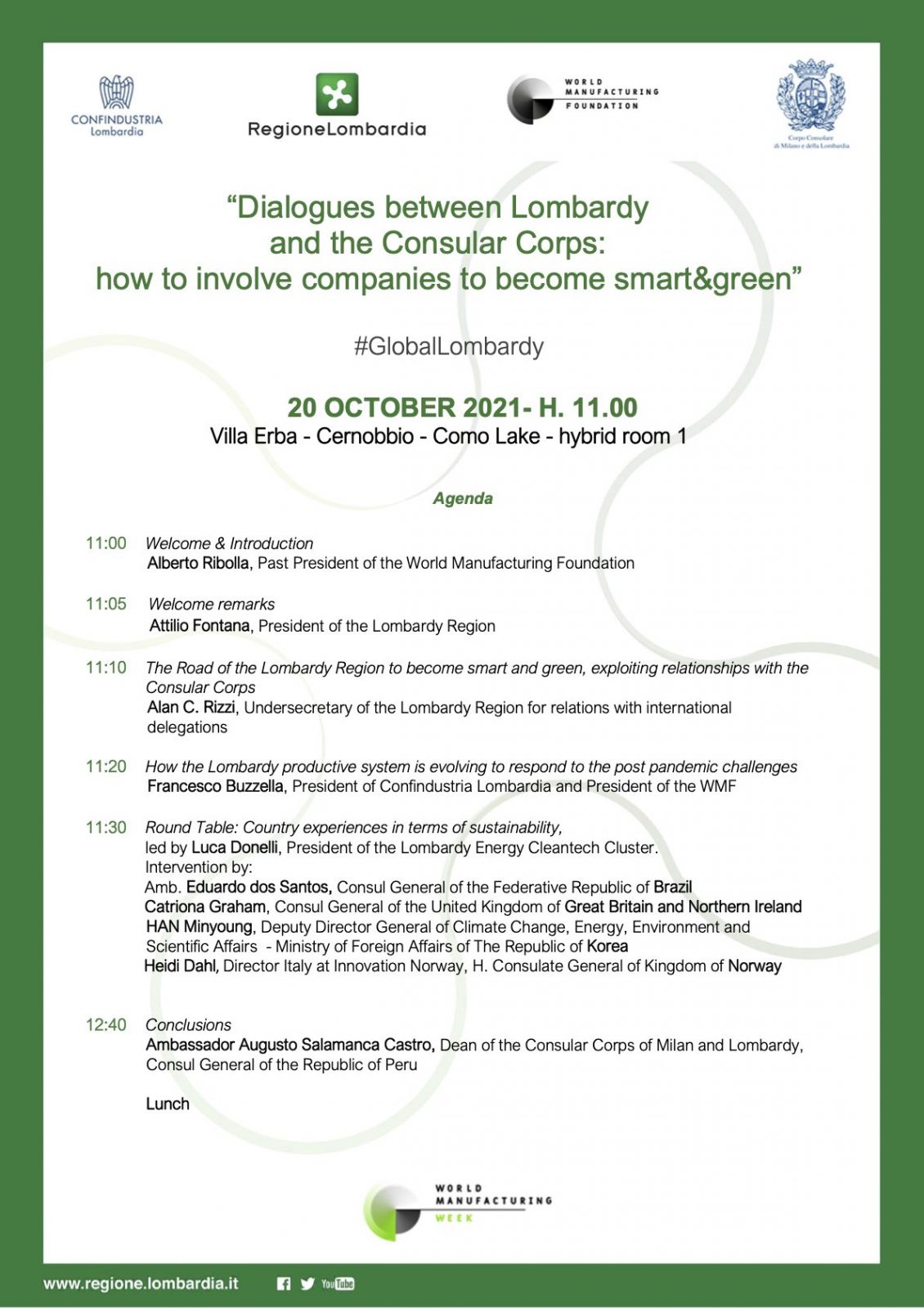 Organised by