BoostUp! Regional Final CLC South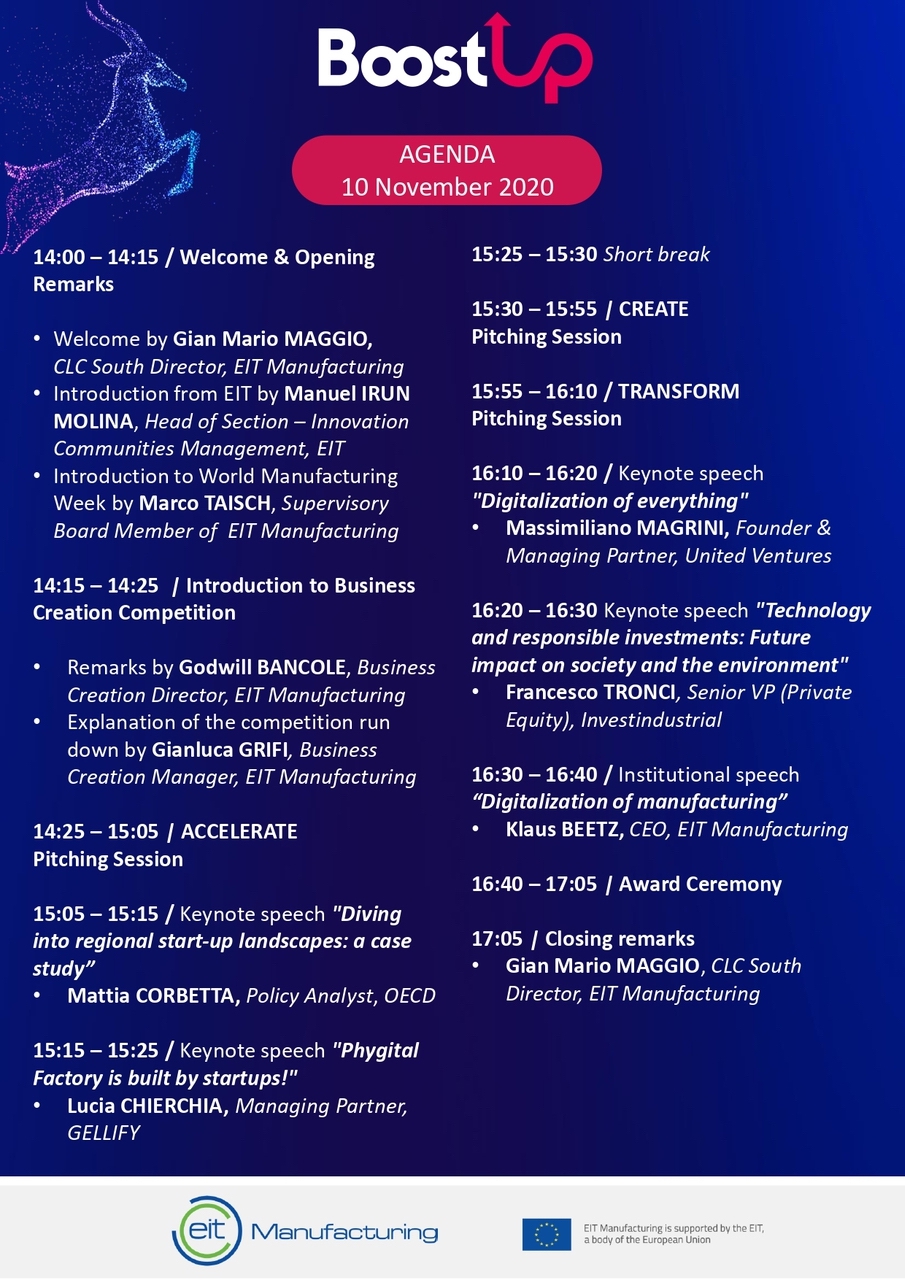 EIT Manufacturing CLC South
10 November 2020
2:00 PM – 5:30 PM CET
Online event
EIT Manufacturing has launched the BoostUp! business competition to find and scale up the best solutions for a sustainable, resilient, and socially impacting manufacturing.
The Regional Final event of CLC South will feature young entrepreneurs, promising startups and innovative SMEs from Italy, Switzerland and Malta presenting their ideas in front of the business and industry representatives as well as top entrepreneurs and investors.
The event will be held in english.
Three Competition Categories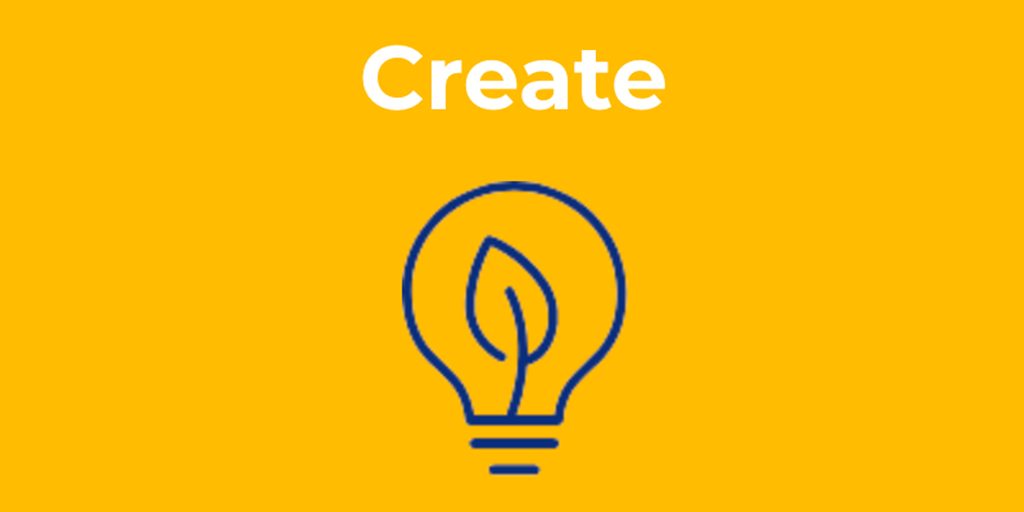 Create
For early stage entrepreneurs, proposing innovative projects addressing the following topics:
Green, waste-free manufacturing & Circular Economy;
Resilient Manufacturing.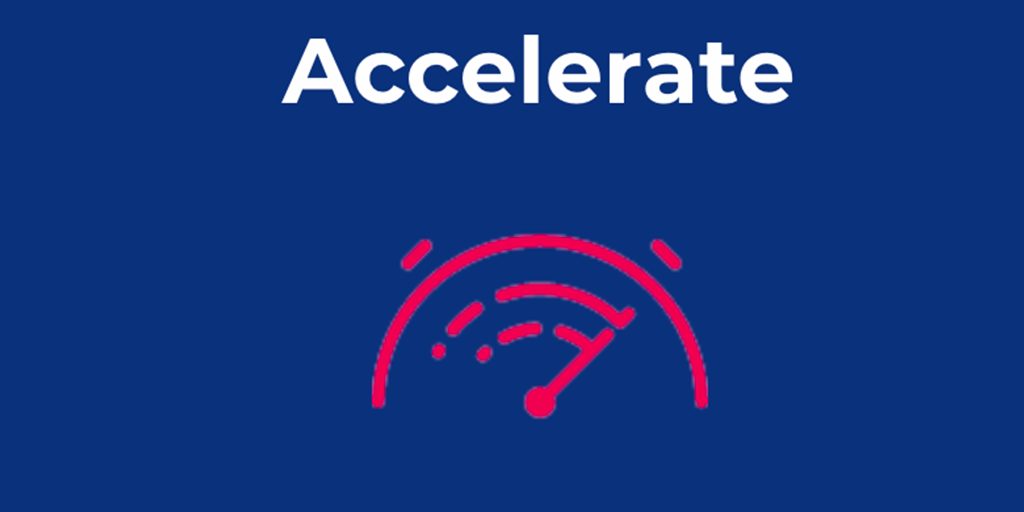 Accelerate
For Start-ups or Scale-ups ready to expand their ventures geographically or to new customer segments, and with a particular focus on:
Automation;
Agile, flexible and resilient supply chain;
Process and resource consumption efficiency;
Predictive maintenance;
Digitalized platforms;
…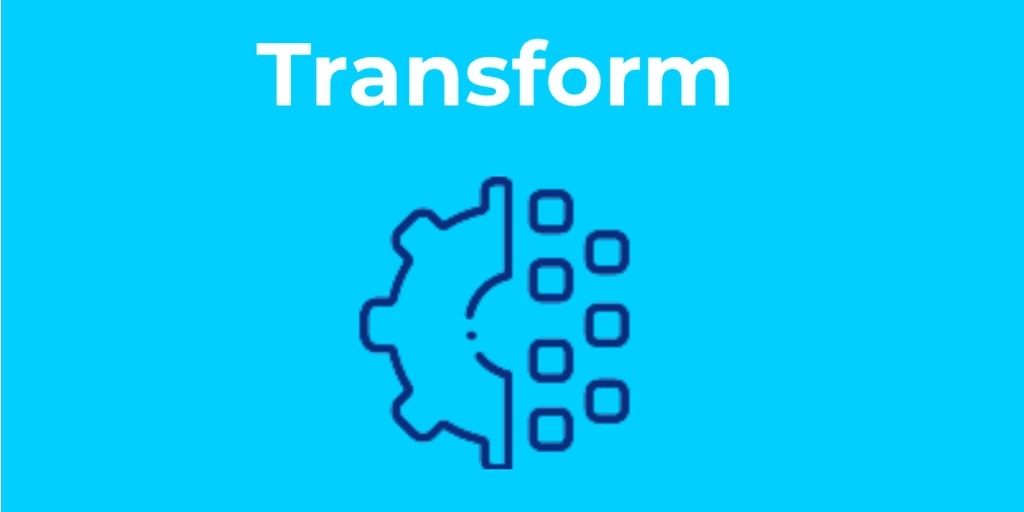 Transform
For SMEs that have identified transformation challenges in new technologies and/or new business models contributing to:
Green manufacturing & circular economy;
Resilient manufacturing;
Flexible and agile manufacturing.