Techs & Skills Innovation Roadshow
EIT Manufacturing
9 November 2020
2:00 PM – 4:00 PM CET
On line event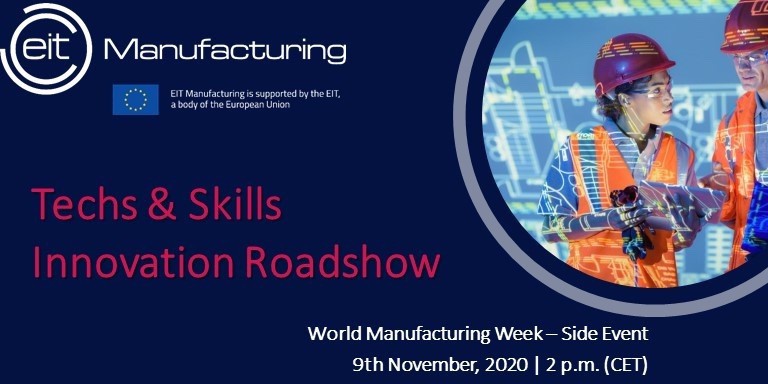 EIT Manufacturing Projects
In collaboration with
The Techs & Skills Innovation Roadshow takes you on a journey across Europe, to discover the latest findings to develop the smart manufacturing of tomorrow.
Manufacturing innovation is key for EU's Green Deal and digital transformation and in securing Europe's competitiveness. Advanced technologies and digital will enable the transformation of process, products and business models. These technologies entail the need for highly competent and skilled people, and they contribute in many different ways to education and training.
The roadshow is brought to you by EIT Manufacturing, the Innovation Community for Advanced Manufacturing, together with its partners; Industrial Enterprises, Universities, and RTOs.
Organised by