Governance
We act as a dynamic platform, bringing together stakeholders confronted with the evolving paradigms of manufacturing.
Our impact
We aim at supporting societal prosperity and promoting global resilience.
World Manufacturing Forum 2021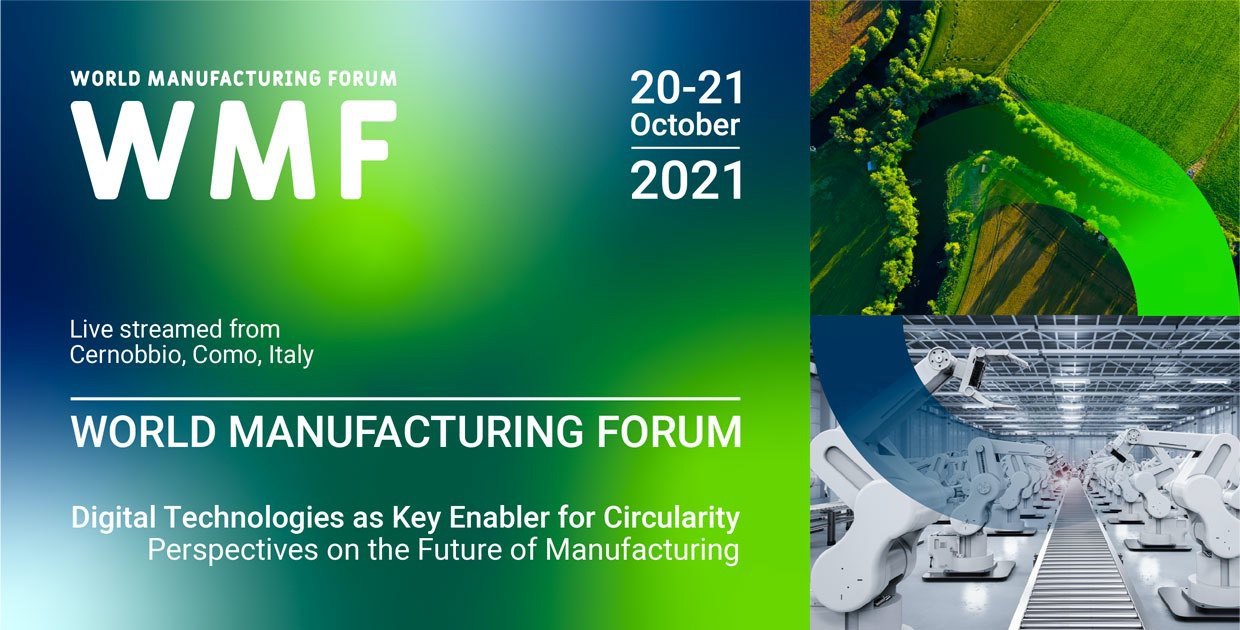 Digital Technologies as Key Enabler for Circularity
Perspectives on the Future of Manufacturing
The 2021 edition of the World Manufacturing Forum will focus on key emerging topics relevant to the resilience of Manufacturing​. ​A particular focus will be given on the significance of the circular economy and how digital technologies are deployed to achieve environmental sustainability in manufacturing.
Participants will have the chance to achieve a comprehensive knowledge of the most relevant themes in the manufacturing scenario, thanks to streaming sessions, in-depth materials, videos, speaker-led discussions and interviews with experts from high-level international institutions, research organizations, and companies.
#WMF2020 Insights
On Demand Videos WMForum 2020

On Demand Videos WMWeek 2020

Insights and Download Materials

Gallery WMForum 2020