Invest in Italy in manufacturing sector
ITA – Italian Trade Agency is the Government Agency that supports the business development of our companies abroad and promotes the attraction of foreign investments in Italy.
ITA – Italian Trade Agency, in collaboration with Invitalia Agency, promotes the Italian regional offer in the field of manufacturing at the WMW.
The Regions will participate by illustrating the peculiarities of their territories and the attractiveness of local opportunities and projects.
Italian Trade Agency
in collaboration with Invitalia Agency in the framework of Invest in Italy program
20 October 2021
11 AM – 12:30 PM CEST
Working language: English
Programme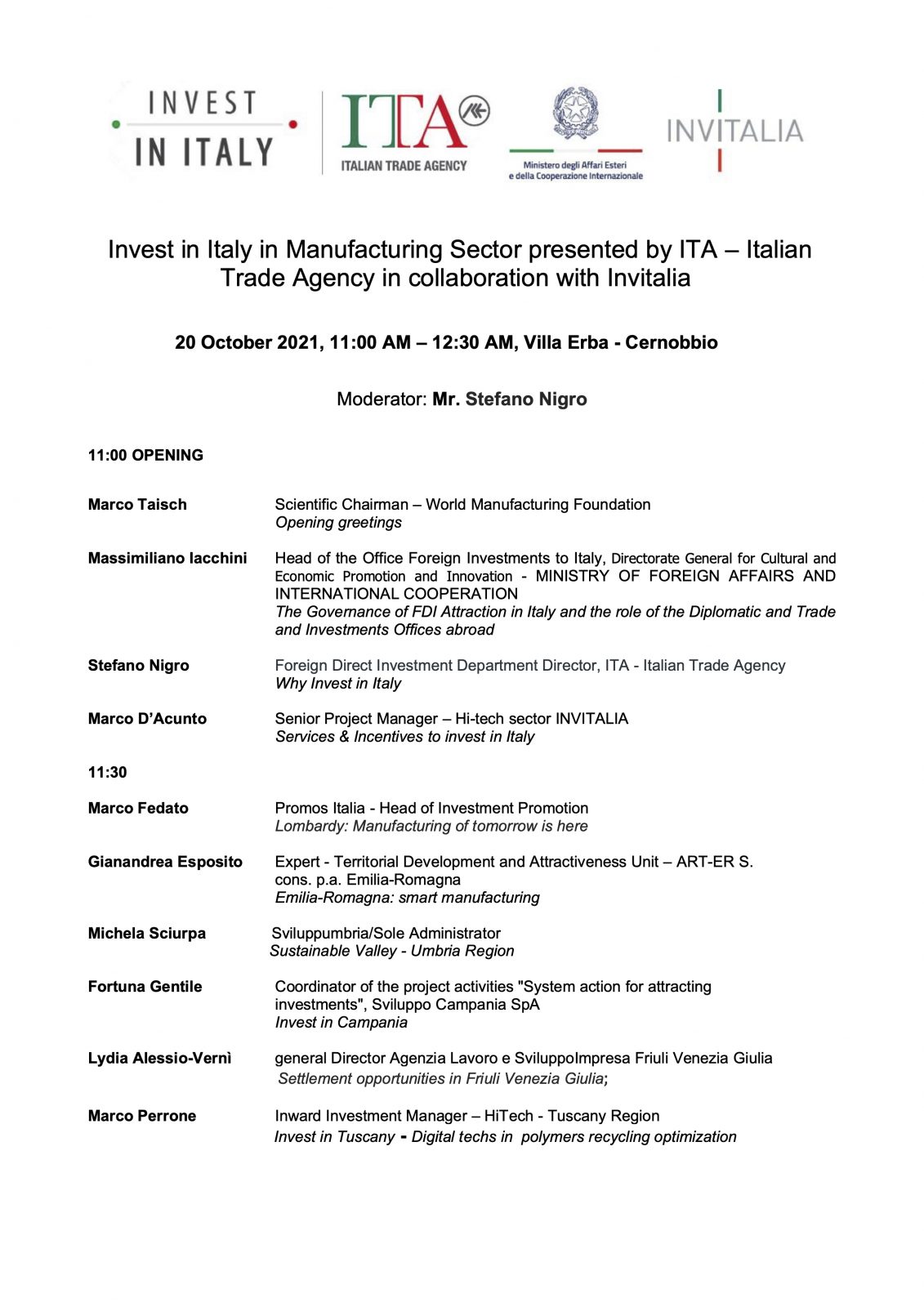 Organised by