Governance
We act as a dynamic platform, bringing together stakeholders confronted with the evolving paradigms of manufacturing.
Our impact
We aim at supporting societal prosperity and promoting global resilience.
Digital Technologies as Key Enabler for Circularity. Perspectives on the Future of Manufacturing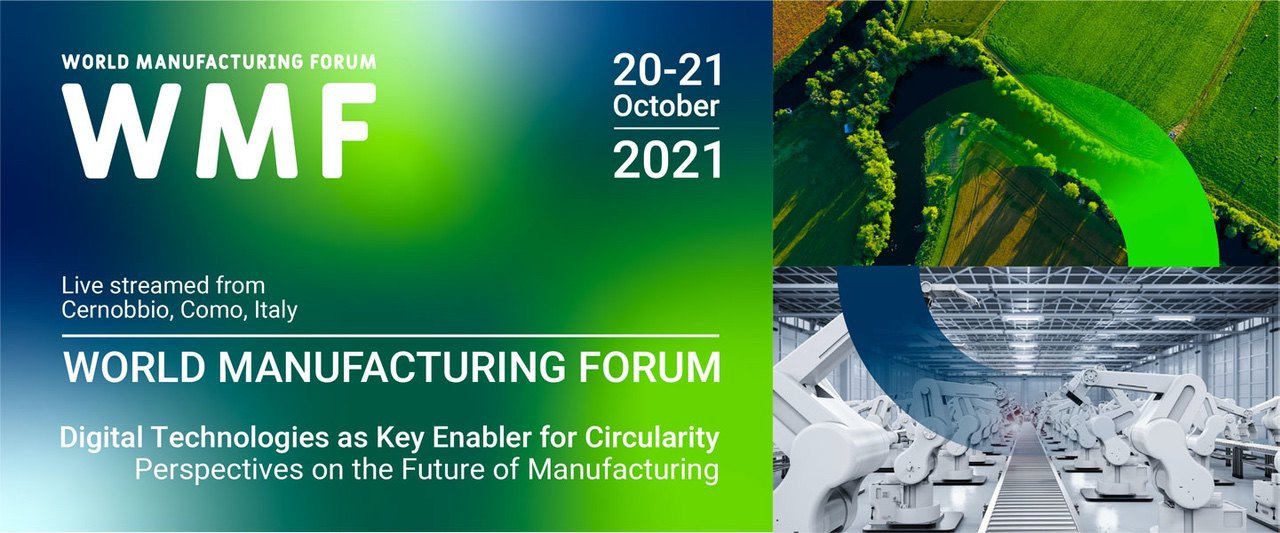 The Circular Economy is at the core of the ongoing revolution in manufacturing. According to the 2020 UNEP Emissions Gap Report global gas emissions have reached a record high in 2019, implying that a fundamental rethink of business and consumption practices are more important than over.
Furthermore, the long-term resilience of economies has been on the spotlight as countries try to recover from the ongoing Covid-19 pandemic. Resilience goes beyond weathering the disruptions and recovering from the consequences of the global pandemic. It is cultivating a mindset among organisations that places importance in investing in future-proof workplaces, factories, and supply chains.
Digital Technologies as Key Enabler for Circularity. Perspectives on the Future of Manufacturing is the title of the 2021 World Manufacturing Forum.
This year's edition will be focused on Circular Economy and Digital Technologies, exploring their crucial role to achieve environmental sustainability. The events and talks will be live streamed on 20 and 21 October, from the unique location of Villa Erba, Cernobbio.
To complement the 2021 Forum and broaden its magnitude, the World Manufacturing Week, consisting in a set of targeted events co-organised with World Manufacturing Foundation's partners, will run from 18 to 22 October, and will include a number of events and discussions featuring the Foundation's Partners and other key voices of the manufacturing sector.
The World Manufacturing Forum is a yearly event fostering industrial culture and sharing the latest manufacturing trends within a global community of professionals and leaders. A prestigious event where global policymakers, industry leaders and eminent academic and research innovators address and discuss the challenges and trends of global manufacturing.